Understanding Hand Pain & Wrist Pain
Wrist injuries are very common. Our arms and hands are often used as a reaction for defense or to cushion possible trauma. Since the wrist is a delicate joint system…a simple fall or the act of blocking a blow can cause severe injuries. Instinctively, we often sacrifice our hands and wrists in order to protect the rest of our bodies.  So, naturally, hand pain and wrist pain occurs in many people.
As years go by, the wear and tear in our hands and wrists can accumulate, forming scars and arthritic conditions of the joint.
"The most infamous carpal bone for misaligning is called the Lunate bone." – Dr. Sam Nijmeh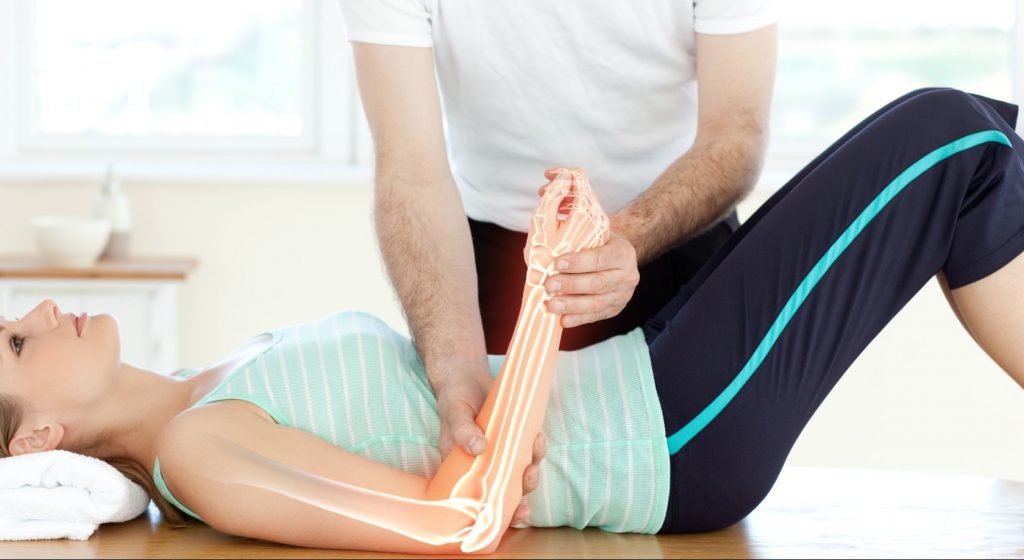 Some diseases of the wrist are common, such as Carpal Tunnel Syndrome and tendonitis. But, others are more rare and difficult to diagnose, such as Kienbock's disease.
Obviously, it is imperative that a detailed chiropractic examination be done before any form of treatment is rendered. If treated wrongly, any permanent residual wrist pain can be debilitating.
These Differential Diagnosis for Wrist and Hand Pain Include:
Sudden acute injuries
Repetitive injuries
Subluxation of wrist carpal bones
Carpal Tunnel Syndrome
Arthritic diseases
Rheumatoid Arthritis
Osteoarthritis
Gouty Arthritis
Psoriatic Arthritis
Ganglion Cysts
De Quervain's Tenosynovitis
The wrist is partially comprised of eight small carpal bones that allow for its incredible mobility. The eight bones are very strong and stable…but they sometimes do tend to misalign.
The crescent shaped carpal bone named "Lunate" is notorious for its tendency to misalign.